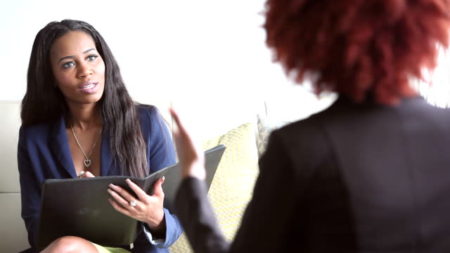 The era of the novel coronavirus is currently wreaking havoc in the economy. It has forced many businesses, big and small, to make drastic changes to somehow make up for their financial losses. For some, businesses are trying any means to help them survive until the crisis is over. None of us know when that will be, and I am no different than any other woman small business owner. I've made changes and I couldn't be emotional about it.
And believe it or not, women-led businesses are more likely to close down during the lockdown due to the continuous increase of COVID-19 cases in the country. Women have limited access to finance and women's responsibilities in their respective households have increased ten-fold, are just some of the reasons why this is happening to hardworking women who are trying to make it in the business world.
But despite the challenges, many women have creative strategies to bring their businesses forward amidst these uncertain times. After all, women are not just creative, they are also resilient.
Going virtual
Since meeting clients in person is not possible at the moment, most women have utilized different meeting platforms to get in touch with their clients. Virtual meetings and consultations have been very instrumental in creating a one-on-one support system with new and existing clients.
AR30 founder, Angely Rojas, had her fitness business badly hit by the crisis. But instead of waiting for restrictions to be lifted, she slowly transitioned to doing virtual programs and meeting clients via Zoom for regular workout sessions. Most business owners are slowly shifting to this strategy not only because it's the safest way at the moment, they feel more connected with clients because they are giving them their undivided attention.
Now in my Brick and mortar business, closing down a few locations was my relief to some of the COVID headaches. Although it was bittersweet, I had to keep it moving for the sanity and peace of mind I was seeking during these turbulent times. But with those closings, I have a renewed resilience to make the other locations thrive even more than I was able to with several locations. Although it would be amazing to offer virtual services such as I do with Lashes Brows & Skincare, it is not possible, but I am still working on ways to serve more than I am able to with my two hands in person. And that will be achieved with product sales online, and also offering educational beauty information for free, and for a worthy investment.
Utilizing social media platforms
Getting your brand or product in the social media atmosphere to increase visibility is nothing new. But knowing how to use these platforms in a smart way will help take your creative effort to another level. And most women-owned businesses have found new opportunities to get the best out of these social media platforms.
Social media platforms are utilized more and more to raise brand recognition and collaboration. They are also used to educate people about businesses' mission and offerings in the light of COVID-19. Shyla Sheppard, founder and CEO of Bow & Arrow Brewing Co., has since used social media to find other businesses with the same cause as theirs, creating partnerships, and finding ways to give back.
Most businesses are also ramping up their marketing efforts through social media to increase their reach and to assure people that it is safe to do business with them.
Now for myself being someone that has dealt with social anxiety, I have had to calm those feelings and nerves and put that into the hands of someone who is capable of running the online machine so that I can just be the producer, but not have to be the engineer. This has helped to increase my visibility to others who didn't know I existed before.
Aggressively encourage productivity
Businesses are now finding out that their employees are responding positively to aggressive encouragement. People need space to process what's happening and adjust to certain economic shifts. But they also need to realize that in order to survive, they need to step up and find creative ways to get the business going. They also need to understand that they need each and everyone in the team to make it possible.
CEO and co-founder of Ovenly, Agatha Kulaga, had made the difficult decision to close shop, laying off 66 members of her staff. Her employees understood that the company needed reenvisioning to be able to survive the current economy. Since then, Ovenly has managed to reopen two locations and rehired some of its staff.
Now while I had to lay off some staff, I have been investing in marketing measures to bring about more visibility to my business, and with those efforts the phones have been ringing even more, and more new clients have come in the last month. I've also made the effort to bring back some staff and increase their ability to earn money during these times and give them encouragement to know that this season is unsure for most of us, but if we stay positive and keep hope, a brighter day will come and these times are only temporary.
I hope you have an amazingly blessed and beautiful day!