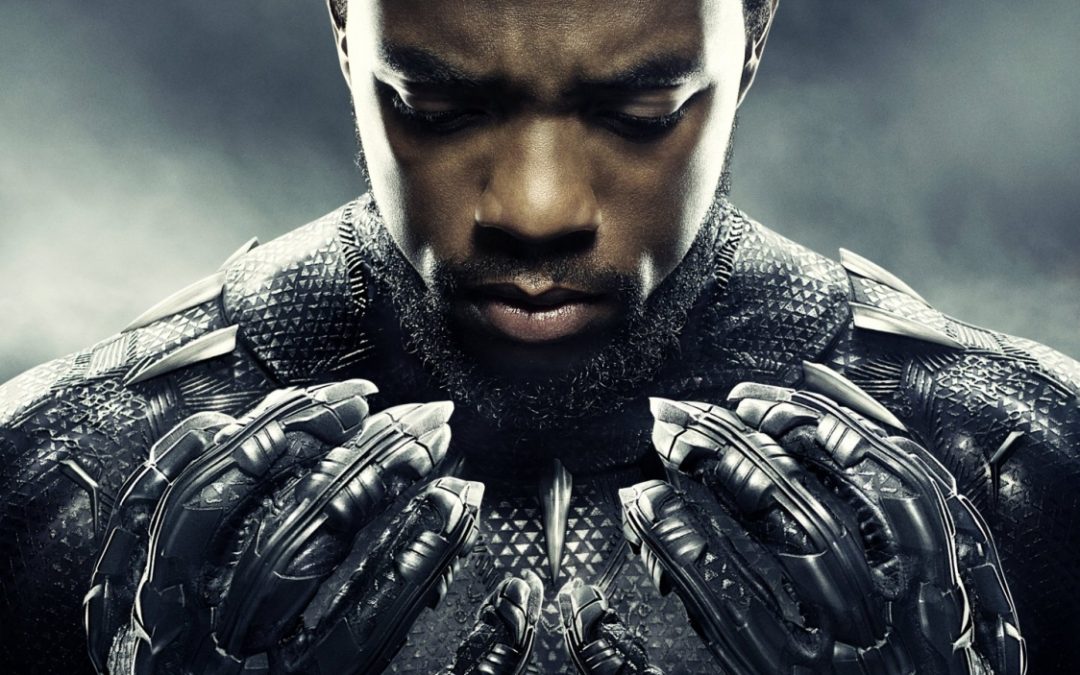 I just thought that it would be appropriate to share inspirational thoughts after what has just been learned this weekend with the untimely passing of Chadwick Bozeman. Let's talk about integrity. You know, a lot of people are celebrating his life. They are mourning his passing. He was very young. He was only 43 years old. And to the shock of many who didn't know that he was going through what he was going through besides his close family and maybe a few close-knit friends, no one else knew that he was going through a battle with colon cancer since 2016. So his death was reported on this past Saturday, August the 29th, which actually is my wedding anniversary.
So it's being reported that he passed away on August 28th with his wife and his family by his side. So in 2016, he was diagnosed with stage three colon cancer. And unfortunately, it progressed to stage four before 2020, but he never publicly talked about it. He never made himself the poster boy for colon cancer. He never made speeches about it. He just was living his life and living his life in a way that a lot of people really don't know how to do because he was receiving treatments for this diagnosis and disease and receiving surgeries (multiple for that matter) and chemotherapy. And he continued to work and he completed several films during the time he was going through it, which included the film, da 5 Bloods, Marshall, and others. And it is amazing the amount of work that he completed during his time when people didn't even know what he was going through. Now, in 2019 there were some images that were being shared of him online, where he obviously had lost a lot of weight. And some people had a lot of negative things to say about him from the pictures that were floating across the internet of his figure, being a lot less heavy than they knew him to be. And so I never said anything about it, just, you know, silently prayed for him because honestly, I don't ever feel that someone's health is anyone else's business. Let's think about it. We have HIPAA rules and regulations in place in the United States for a reason.
Your health is something you have the right to privacy over. But other people outside of those that you give permission to access your medical records, don't have permission to get information about or know anything about your medical history or your medical health at the time.
Because we live in an information age where people just feel like they have the right to know, sometimes people just expect public figures or celebrities to share all about themselves. And honestly, it really isn't any of our business. So it is very unfortunate that he lost his life to this tragedy, to this disease, to this horrible situation. And I remember waking up on Saturday morning, August the 29th, and seeing this news alert on my phone and it rocked me. It really did shock me.
Unlike a lot of many others that are huge fans of the Black Panther movie, I honestly wasn't. And it's not that I didn't like the movie. I just never really watched it. I'm also not a big movie buff. I didn't go to the movie theater to watch the movie. And when I did get the chance to watch it in 2018, I actually was on a flight to Dubai. I was going to visit my husband and it was 18 hours of flying three flights, being tired, little kids running around and screaming on the airplane, amongst other things. So it was just a lot of stuff going on, honestly, and I was tired as well. So I wasn't sitting up and watching the movie intently, and I fell asleep. I was tired and I never got around to watching it again because action movies aren't really my thing either.
But I definitely was someone that enjoyed the work that he did. And before his movie acclaim and the Hollywood celebrity fame, I enjoyed watching him on a lesser-known project. And it was a television show that used to come on the ABC family channel. And they changed their name to Freeform, but it was called Lincoln Heights. This was a show that came on over 10 years ago. And I really enjoyed the show. The show was about a black family, that the father was a police officer. The mother was a nurse. They have three children, two girls, and a boy. And it was based out of California and the police officer participated in a program where they were trying to get police officers to live in the communities that they serve. And so he moved into a home was a crack house that he previously had busted and arrested a lot of people in, but the home was rehabbed and it was available for sale.
And they gave incentives to the police officers who wanted to purchase homes and purchase homes in the communities that they were policing. So I thought that was very interesting. It was really a great show. I loved it because it was not a show that came on an HBO network or Showtime network. So it wasn't a lot of sex and profanity and, you know, all of those different things that come along with shows like the wire and the shy and, you know, a number of different other shows that come on networks like that. Because when you're going to watch a show like that on cable paid cable television, a lot of times, that's what you're going to get. So I liked it because it was, you know, it was pretty realistic, but it wasn't so much like it was
something that you couldn't watch with your young children or somebody who is uncomfortable watching sex scenes or, you know, those different types of things like that. Well, in later seasons, the officer Eddie Sutton, he later learned that he had a son from a previous relationship. So he found out many years later and Chadwick Boseman played that role. And the character on the show was Nathaniel, Nate, Ray. They called him Nate Ray on the show. And so I really did love the character that he played because he played someone who was of a military veteran. He served in operation Iraqi freedom. So he served in Iraq and he was dealing with post-traumatic stress disorder, you know, when he came back home. But once the
mother revealed to the father that this is your son, he stepped up and he brought him into their home. He brought them into the home of his current wife and the children.
And even though it was hard because the wife accepted it, but she did not want that to play a role of dissension between her current children, especially the son that she had with him, her husband, but they made it work. And he was somebody that had integrity. He decided to join the police force. And then he decided that he was going to reach out for another tour in the, um, the Middle East, because he lost some friends in the first tour to the war. And he felt like it was his obligation to go back and fight again. And I just really admire that role at really love the show Lincoln Heights. It is one of those underrated shows that a lot of people don't really know about don't really talk about, but I encourage you if you've never watched that show, it is on Hulu. So go and watch it, watch all of the seasons. I will have to say, if you have a mind like I do, you will really enjoy the show. And then when you see Chadwick Bozeman playing that role, and you see him in years later on, when he played to T'Challa, the King in Black Panther and the other roles he played as Thurgood Marshall in the movie Marshall and playing Jackie Robinson in the movie 42, and the other roles that he played, you can see his progression and his growth, but also the fact that he did not disclose what he was going through to the general public and to his fans.
That is a level of integrity that a lot of people don't have. And I'm not saying that you sharing a health diagnosis with the public means you don't have integrity. But what I mean by that is that he just has such a work ethic that he didn't want to give anyone any excuses for not giving his 100% best. If he felt like he was not giving his all in his work, which acting was his work he took that seriously. His work ethic was strong!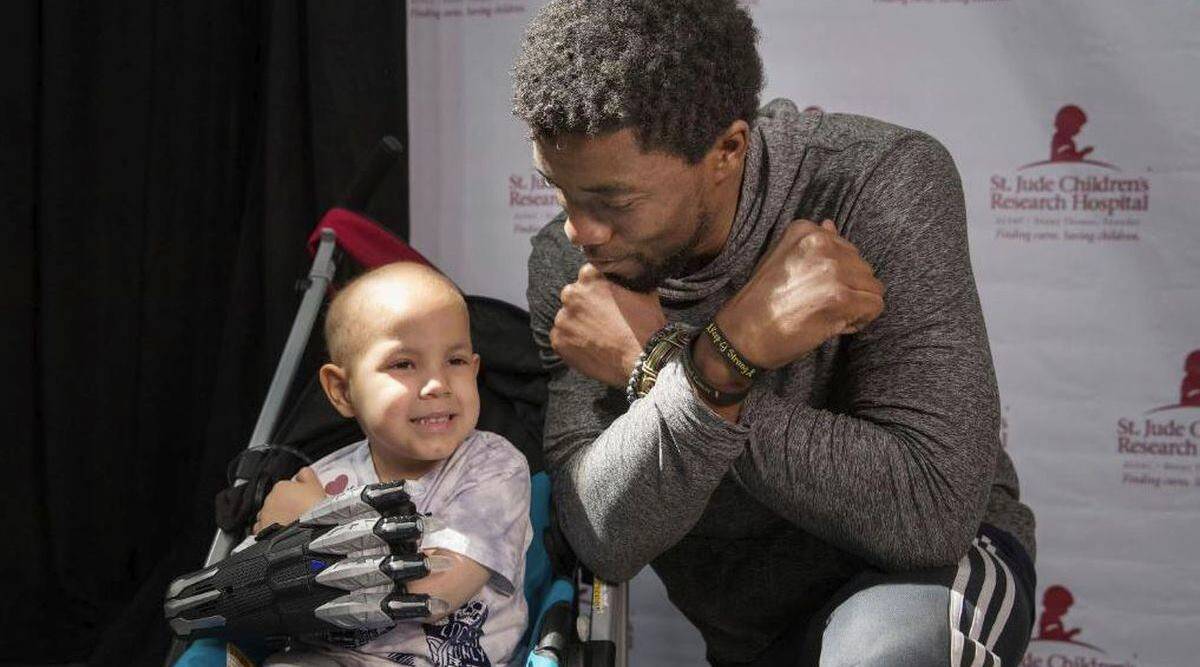 And I absolutely admire that. And so, even though I never met this man, and I didn't see black Panther 50 times, like a number of other people, may have, I really admire his character and his work ethic. And one of his last tweets on Twitter has become the most liked tweet in history. And that speaks volumes. I am so honored to be able to say that I was able to experience some of his work. I am from the state that he is originally from and the governor of South Carolina actually ordered the statehouse flags to be lowered to half staff on August 30th in honor of him because he was born and raised in the state. And that says something especially about my state that I was born and raised in, which is South Carolina. Because honestly, this is a red state to the core!
And to say that the governor of this state chose to do something that wasn't a requirement. This person was never in government, never served a day in government, and one of the last tweets, actually the final tweet that he posted on Twitter was endorsing Joe Biden and Kamala Harris. And the governor of the state who is a Republican, who is a pro-Trump person to say that he wanted the flags to be lowered at half staff on August 30th. That is huge. I'm not sure if he was really even thinking about leaving a legacy. And that's one of the things that I believe that most people who just live a life of integrity end up doing. When you live a life of integrity, you are leaving a legacy by default. It's not even something that you're doing intentionally, it's just your life and the life that you live; the life that you lead. It leaves a legacy because when you're fake and you're a fraud, you are leaving a legacy. People will really remember you for the fake and the fraud that you are. People are remembering Chadwick Boseman for the man of integrity that he was; for the man of honor, that he was. He was somebody that didn't feel like he needed to put his personal life on display.
So a lot of people didn't even know that he was married and we definitely didn't know that he was battling this disease, but I am so grateful to know that the years that he lived, he had a purpose and he lived in his purpose and he's left behind a legacy that I'm hoping and praying that so many people will try their best to emulate the same. So I am not wishing to leave here anytime soon. I want to live out the years that God has purposed me to live, but I want to live it in integrity. And I want to live it on and on purpose. And I'm just tired of all of this ridiculous stuff that's going on right now. Because when you look at
people who like Chadwick Boseman suffered in silence for four years, but still progressed and moved forward, I ask why can't so many of us do that who aren't going through the things that he was going through? Because some of us, maybe going through financial struggles, but you can always get more money. You can't buy health, you can get treatments, you can get medicine, you can even try to do experimental procedures, but the money cannot buy you health. That is only by God's grace and God's mercy.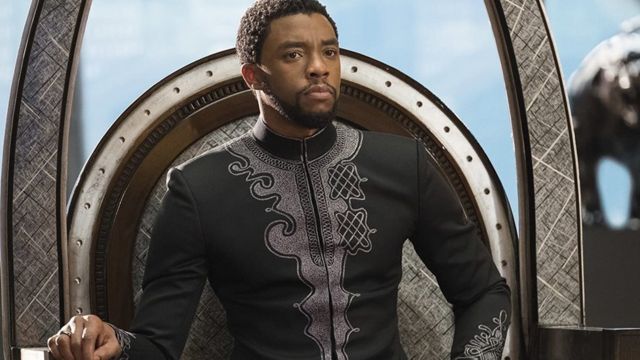 And I'm not saying that God didn't have grace and mercy on him. I am actually of the belief that the body is designed to heal itself, but we also have free will. And sometimes people get tired of fighting. And for him to go through that for four years, with multiple surgeries going through chemotherapy and working hard, I don't really believe he really took the time to rest. So I'm just going to be 100% honest with this and this may be controversial, but it is just my opinion and belief. I don't believe that he had to leave here when he did, but sometimes people just get tired of fighting and they let go and they just want to sleep. And that maybe the decision that he decided on and just decided that, you know why this is it for me. I've lived my life. It's done and I'm over it. And that is a possibility. And guys, I'm not trying to be controversial when I say that, but I want to share a story.
I can remember there was this woman, there used to be the show that came on the Bravo network. It was a reality show and may have only had three seasons, but it was called "Running in Heels'. And there were several different people on this show. I believe it only had two seasons, but one of the cast members, she was a stylist and she was also a black woman.
In the first season, she was very nice and she just had this bubbly personality. Well, the second season she was going through cancer and she went through it on the show. I can remember she did this interview and I'll never forget it. And in this interview, she was pretty much sealed her fate by saying some of the things that she said, because she talked about not being afraid to die and that she's ready to go. And a number of other things that she said in his interview at that time she was going through treatments for fighting cancer. But in essence, her words kind of sealed her fate because she was saying that she was ready to go. And the Bible talks about it all the time that our words give life. And by our own words, we are justified. And by our own words, we are condemned. And I believe that, unfortunately, that's just one thing that she said that we were able to read and be exposed to who knows what she was saying throughout her days and her nights on her own time. And I also say that to say, I can recall one of the cast members on the show, Married to Medicine. Her name is Dr. Jackie Walters. She is an obstetrician and gynecologist. She went through breast cancer battles. The woman is still here today. I believe she's probably in her early fifties or maybe mid-fifties.
There was one of the patients she was seeing on her show was filmed for the show. And the woman was just asking her because this woman kept battling back and forth with cancer, and Dr. Jackie Walters was just trying to encourage her patient. And, you know, the patient asked her like, how did you just continue to go through this and, and be positive? And Dr. Jackie said you have to choose life. She said I know that it's not easy. Especially when you have your times when you're not feeling good, your times when you're sick, your times when you're tired, she said, I had to continue to choose life. I said I am going to live and not die. I continue to say that. And that was so powerful and so strong. Again, I don't know, Chadwick, Boseman. I
don't know what all he went through, I don't know what all he chose to say and do during this time. But I do know that he was continuing to work. And I knew from what has been shared, that he has been receiving the treatments during those times in the four years. But look, four years is a long time to go through battles. I've never met Chadwick Boseman, I'm just grateful and honored to have had the opportunity to experience some of his work. He is from my home state of South Carolina, which I'm still in.
He was born and raised in Anderson, South Carolina, and passed away in Los Angeles, California, but he inspires so many. And I just hope and pray for his family and his loved ones that they will be able to make it through this time. And they'll be able to cherish the memories and the times that they have spent with him. Integrity will be your legacy. If you live a life like he lived (and it doesn't mean that you have to become a celebrity). It doesn't mean that you have to become a public figure. You don't even have to be public, but living a life of integrity in front of those that you know, and those that are exposed to you will be your legacy.
It's great to leave your loved ones a legacy of money for them to be able to handle things in life. Because when, especially in the African American community, we always hear about, we need to leave a legacy for our children and our children's children. And that's mainly talking about money, but leaving a legacy is so much more than just money. It's the lifestyle that we lead. It's the integrity that we live by. It's how we operate in life. It's how we treat our coworkers and our friends and those that we are operating within business. Those that we have opportunities to have experiences with that are going to help to upgrade our lifestyle or our mindsets or whatever it is. Those are the things that are going to really be your legacy when you leave here.
I hope you have an amazingly blessed and beautiful day!