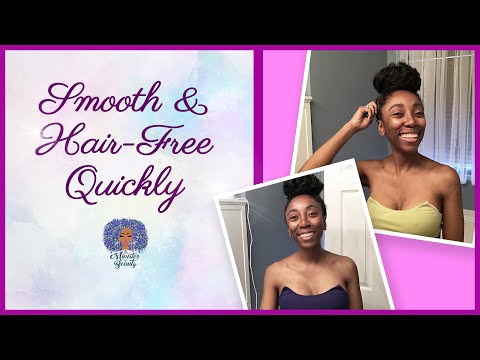 The Best Way To Remove Unwanted Body Hair At Home
Do you feel embarrassed talking about the hair on your face, stomach, chest, arms, or back? Body hair can sometimes be an awkward daunting thing to talk about, but there is always a solution to any problem.
For most of these areas, you can use wax, depilatory creams, tweezing, or even shave. You can remove unwanted body hair at home, smooth hair-free quickly by using Veet.
Creams are easy to use as you can easily smooth the cream on and see all the areas clearly to Remove Unwanted Body Hair At Home. The cream dissolves the hair just below the surface of the skin and can work in as little as three minutes for normal skin, and as little as five minutes for sensitive skin, before being wiped away. Make sure to always follow the instructions for use on the product packaging.
The Best Way To Remove Unwanted Body Hair At Home? What are other options?
Shaving simply gets rid of hair at the surface, which is why it grows back so quickly. Tweezing removes the hair as well as its root, which helps slow down regrowth. But even with tweezing, the hair will likely grow back in a couple of weeks.
If you're looking for longer-term hair removal solutions, it may be time to consider other hair removal techniques. The following methods are ranked by their ability to remove hair for the longest amount of time.
Get your free skincare ritual download/printable at https://ministerofbeauty.lpages.co/fo…
Your beautiful skin is waiting at www.inezelizabethbeauty.com and enters the code PERFECT10 for 10% off your first order! & YOU can join the Unfiltered Skin Club to get your products delivered to you every other month! Check it out at bit.ly/skinuclub
Get your Business, Inspiration & Beauty Tees! Check out the collection at bit.ly/mobeautytees Beauty Professionals, You can check out my courses at https://theministerofbeauty.com/onlin…
Check out my eyelash store at www.temptinglashes.com for premium quality mink and human hair eyelash strips and styles!
Professionals, get THE BEST INDIVIDUAL EYELASH EXTENSIONS ADHESIVE here! https://temptinglashes.com/product/in…
Get The BOSS Employeepreneur Course to help you turn your Beauty Biz Job into a High Paying Position! (And it's not JUST for the beauty industry, you can translate this to your career in another industry. https://ministerofbeauty.teachable.co…
Please walk with me on my journey of sharing the BIBLE (BUSINESS INSPIRATION BEAUTY LIFE ENJOYMENT) on my other platforms!
WEBSITE:WWW.THEMINISTEROFBEAUTY.COM
INSTAGRAM: https://WWW.INSTAGRAM.COM/THEMINISTER…
FACEBOOK: https://www.facebook.com/beautyminister/
PODCAST: bit.ly/cbspcast
BLOG: www.biblejourneyblog.com
#RemoveUnwantedBodyHair #TheMinisterOfBeauty