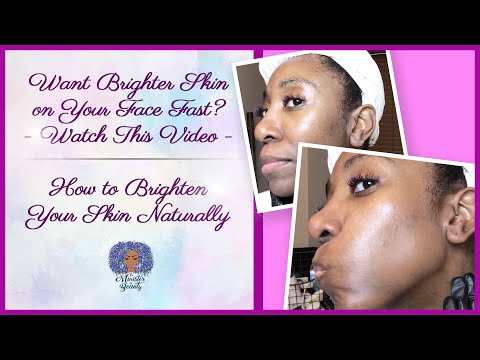 *Check-Out: How To Brighten Your Skin Naturally*
If you want brighter skin on your face FAST, then watch this video on how to brighten your skin naturally. Thanks for joining me on The Minister Of Beauty channel!
Get your free skincare ritual download/printable at https://ministerofbeauty.lpages.co/fo…
Your beautiful skin is waiting at www.inezelizabethbeauty.com and enters the code PERFECT10 for 10% off your first order! & YOU can join the Unfiltered Skin Club to get your products delivered to you every other month! Check it out at bit.ly/skinuclub
Get your Business, Inspiration & Beauty Tees! Check out the collection at bit.ly/mobeautytees Beauty Professionals, You can check out my courses at https://theministerofbeauty.com/onlin…
Check out my eyelash store at www.temptinglashes.com for premium quality mink and human hair eyelash strips and styles!
Professionals, get THE BEST INDIVIDUAL EYELASH EXTENSIONS ADHESIVE here! https://temptinglashes.com/product/in…
Get The BOSS Employeepreneur Course to help you turn your Beauty Biz Job into a High Paying Position! (And it's not JUST for the beauty industry, you can translate this to your career in another industry. https://ministerofbeauty.teachable.co…
Please walk with me on my journey of sharing the BIBLE (BUSINESS INSPIRATION BEAUTY LIFE ENJOYMENT) on my other platforms!
WEBSITE:WWW.THEMINISTEROFBEAUTY.COM
INSTAGRAM: https://WWW.INSTAGRAM.COM/THEMINISTER…
FACEBOOK: https://www.facebook.com/beautyminister/
PODCAST: bit.ly/cbspcast
BLOG: www.biblejourneyblog.com
#skincare #skinbrightening #skinbrightening at home#theministerofbeauty #skincaretips #howtowhitentheskin #howtolightentheskin #skinlighteningremedies
#getfairerskin #evenskintoneforafricanamerican