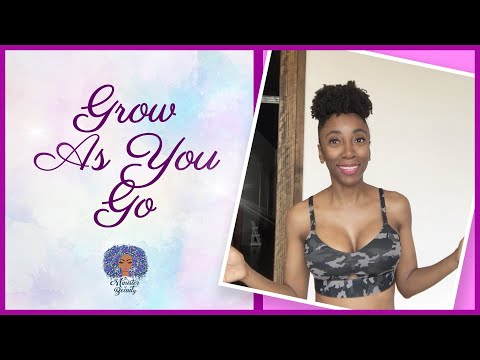 Don't Wait To Start | Move Forward In The Imperfections
"If you wait for perfect conditions, you will never get anything done."
― Ecclesiastes 11:4
Never be afraid to start even if there is imperfection. It's not always perfect, but, you will get there.
Don't Wait To Start | Move Forward In The Imperfections
00:00 – Intro
01:51 – It's not about being perfect
05:18 – Work In Progress
07:10 – Moving Forward In The Imperfections
10:12 – Don't Look At What They Do
11:51 – I Can't Be Destroyed
Don't Wait To Start | Move Forward In The Imperfections
You don't have to be great to start, but you have to start to be great.
-Zig Ziglar
Get your free skincare ritual download/printable at https://ministerofbeauty.lpages.co/fo… Your beautiful skin is waiting at www.inezelizabethbeauty.com and enter the code PERFECT10 for 10% off your first order! & YOU can join the Unfiltered Skin Club to get your products delivered to you every other month! Check it out at bit.ly/skinuclub
Get your Business, Inspiration & Beauty Tees! Check out the collection at bit.ly/mobeautytees Beauty Professionals, You can check out my courses at https://theministerofbeauty.com/onlin…
Check out my eyelash store at www.temptinglashes.com for premium quality mink and human hair eyelash strips and styles!
Professionals, get THE BEST INDIVIDUAL EYELASH EXTENSIONS ADHESIVE here! https://temptinglashes.com/product/in…
Get The BOSS Employeepreneur Course to help you turn your Beauty Biz Job into a High Paying Position! (And it's not JUST for the beauty industry, you can translate this to your career in another industry. https://ministerofbeauty.teachable.co…
Please walk with me on my journey of sharing the BIBLE (BUSINESS INSPIRATION BEAUTY LIFE ENJOYMENT) on my other platforms!
WEBSITE:WWW.THEMINISTEROFBEAUTY.COM
INSTAGRAM: https://WWW.INSTAGRAM.COM/THEMINISTER…
FACEBOOK: https://www.facebook.com/beautyminister/
PODCAST: bit.ly/cbspcast
BLOG: www.biblejourneyblog.com
Don't Wait To Start | Move Forward In The Imperfections
#theministerofbeauty #DontWaitToStartMoveForwardInTheImperfections #DontWaitToStart #StartNow #Imperfections