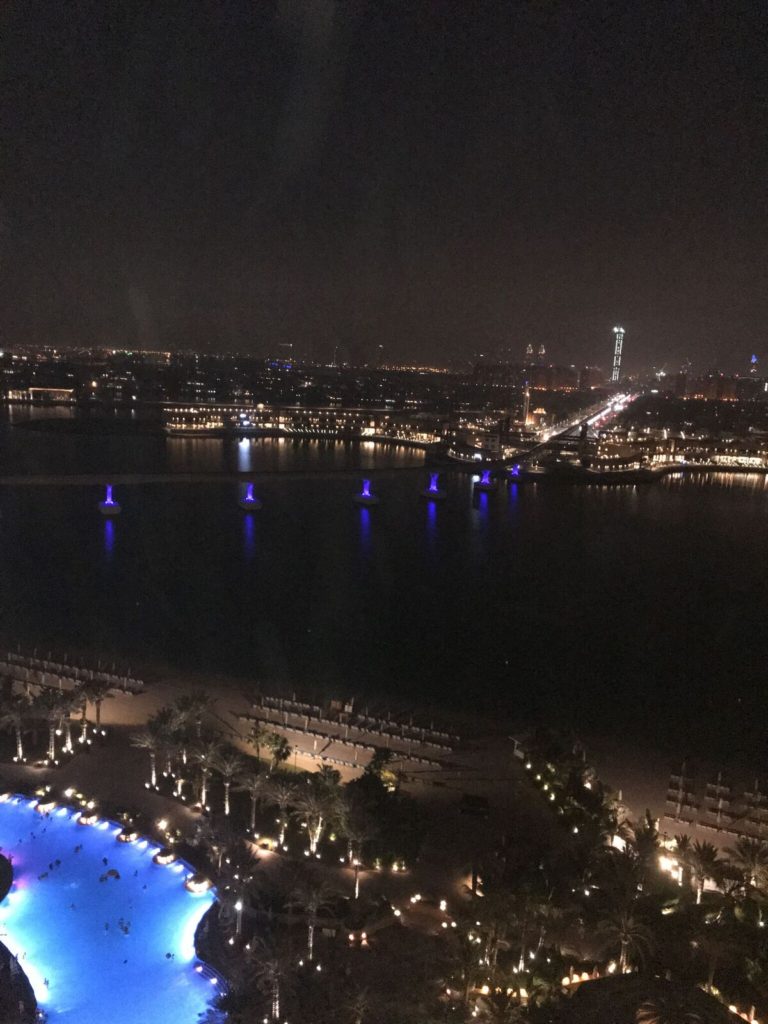 My husband surprised me with a plane ticket to go to Dubai. He shot me a text message that said to check my email a little over a month ago and so I did and when I checked my email, I saw that there was a plane ticket that was purchased for me going to Dubai for 5 days from the end of July thru the beginning of August.
The majority of my preparation was more of a mental since it was going to be my first time to travel out of the country. The first thing that I secured was my passport and made sure that I have it in my carryon bag that I use when I travel, I don't want to be in a foreign country and find out that I did not have my passport with me. One of the things that freak me out in a long travel was being out with a lot of people I don't know and having to use public facilities and by that, the restrooms! So I made sure that I have everything that I need for the airplane bathroom in my carryon bag like Lysol spray, Clorox wipes, gloves and all those things like that.
One of the things that I was anxious about was the travel, 21 hours, 3 different planes and getting to my destination safely. When I got there, it was so different from the US, it's like I'm technically in another world. My plane experience was so tiring, there were children running around the plane and children screaming which is I'm not accustomed to. I arrived in Dubai at night and it was over 100 degrees and it was at night! And I was not prepared for that though I am used to humidity being living in the south but dealing with humidity at night is a different story.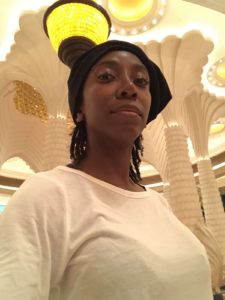 We stayed at the Atlantis Palm Resort in Dubai and the place was EXQUISITE. I loved our room, it has an ocean site view room but I really did not enjoy the patio since it was hot outside at all times. There were a lot of constructions going on that added to the dusty haze appearance in the skies. Majority of my time was spent in the resort but I did go to some other places in Dubai like the Dubai malls. I went to the Mall of the Emirates, the Dubai Mall, Burj Khalifah which is the tallest building. It goes up to 126 floors but the tourists and guests are only allowed in the 123rdfloor to observe. The elevator experience in Burj Khalifa was something that I was not prepared for, my ears were popping. I tested my fear of heights by walking around the glass walls and there were servers that were serving drinks and it was a nice experience.
One of the coolest experiences I had was in Dubai Mall where they have an indoor ski area which was really cold.  There was also a Pelican experience in the Dubai Mall and my husband and I signed up for it but I did not touch or pet them since you are required to take off your gloves and I refused to do that since I was freezing cold, it was just my husband who pet them while I was just observing. When the night came, they had a fountain show where all of these different fountains were like dancing while there was music in the background and there were a lot of people who watched. We were not able to see the entirety of the show but it was a cool experience.
Since the days Kardashians and all the social media exposure of Dubai including celebrities and make it seem like a go-to place for a luxury travel and the place is cool and there are a lot of things that you can see and do in Dubai but I am not sure if it's one of my goals to go back to Dubai but I am still thankful that I was able to visit the place and I'm glad that my husband surprised me with this trip and it was something that I can say that I came, I saw, I conquered and my passport has been stamped!
Wishing You a Successful Beauty-Filled Journey,
Elizabeth Jennings💕